Mombasa - Kenya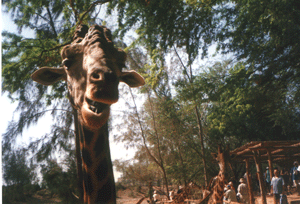 This is 'Nobby' - he was telling us about the lack of NHS dentists!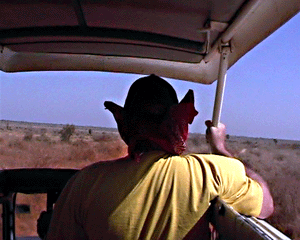 Probably our most memorable experience was going on safari at Tsavo East Safari Park. No pictures can do the memories justice.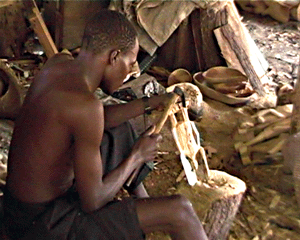 Woodcarving is big business in Africa & Asia. Very talented people.
Stone Town - Zanzibar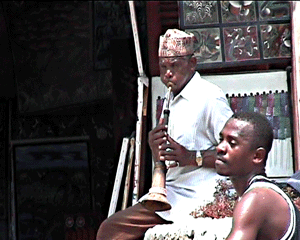 Enjoying some local music......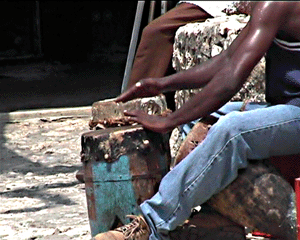 This is where Freddie Mercury emigrated to the UK from.
Sabratha - Libya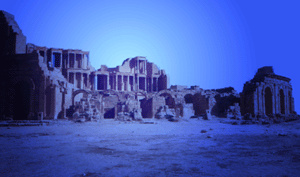 Libya was interesting - the tourists are more of a tourist attraction for the locals than the locals are for the tourists. Great roman sites though - with no tourists.
Cape Town - South Africa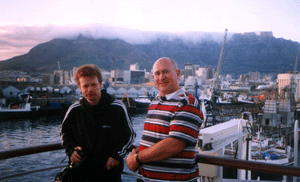 Sailing into Cape Town with Table Mountain behind us. 6am - another early morning! Robben Island where Nelson Mandela was imprisoned was very interesting. We were actually guided round by an ex political prisoner who was imprisoned at the same time as Mandela.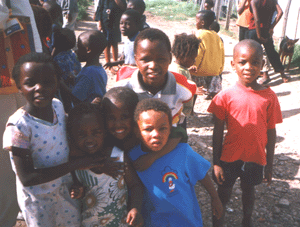 Meeting the kids in the Ramaphosa Township. No-one has any money but they all have the biggest smiles - maybe there's something to be learnt from that?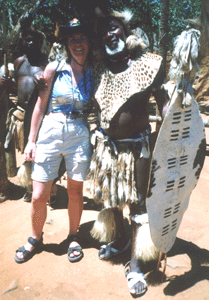 Trace with the Zulu chief at Shakaland Zulu Village.
Seychelles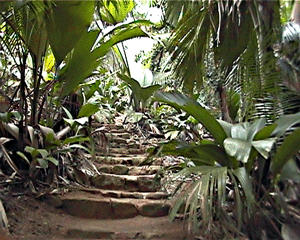 Lush green vegetation everywhere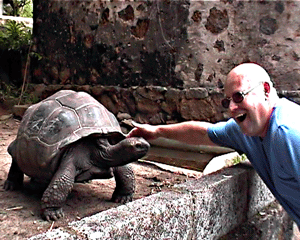 'Pirate Jack' meets an old acquaintance!!!!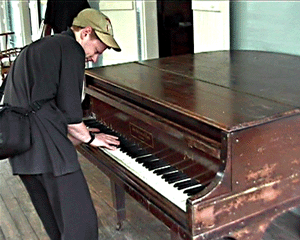 Somewhere on a balcony, in the rain, in the Seychelles.
Maldives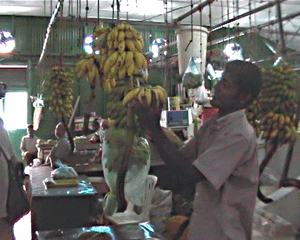 The Maldives is everything you'd imagine it to be with idyllic beaches & great bananas!
Colombo - Sri Lanka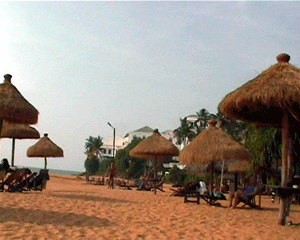 Not sure how much of this survived the tsunami? The pictures speak for themselves.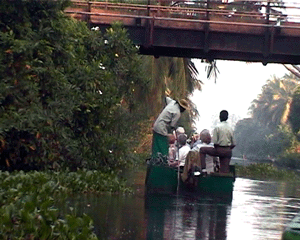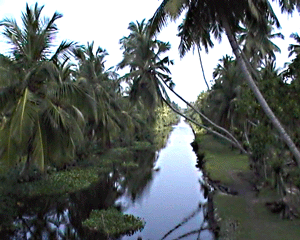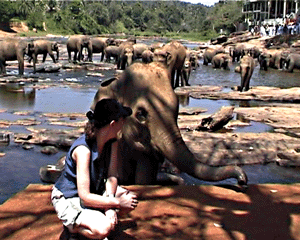 This is Pinnawela elephant orphanage where the elephants are led down to the river twice a day to bathe.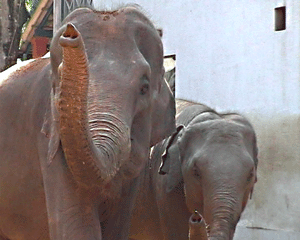 Porbandar - India
The birthplace of Mahatma Gandhi. The fragrant port of Porbandar where half the Indian population boards the ship for immigration purposes.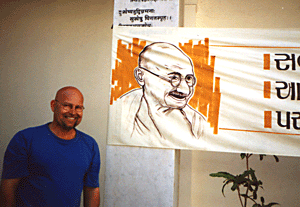 Gandhi is alive & well & living in Croydon! Tonight Matthew I'm gonna be.....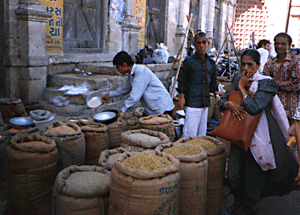 A spice market near the house where Gandhi was born - Kirti Mandir.
Mumbai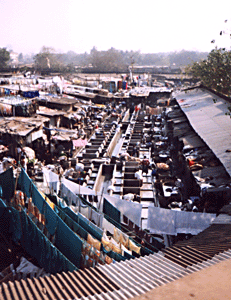 Better known as Bombay, Mumbai has a unique laundry system. Due to the lack of water all the laundry is taken to a place called Dhobi Ghat. Here each piece of clothing is labelled with a unique code belonging to the owner & cleaned. Many crimes have been solved by tracking down the villains washing coed. It's a bit hard to see in this picture but the laundry is washed in troffs & then laid out to dry on roof tops as far as the eye can see.
Mahabalipuram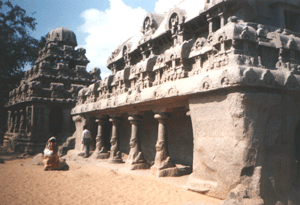 Amazing rock carvings & temples from around 7th Century AD.
Singapore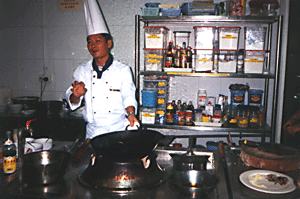 Trace & Phil (bass) attended a cookery class at a Chinese Cooking Academy.....
Java - Indonesia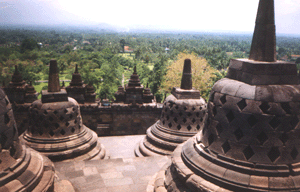 The bells of Borobodur. Apparently it is the largest stupa in the world. Who are we to argue? Pretty amazing though.
Bali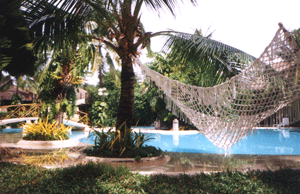 Bangkok - Thailand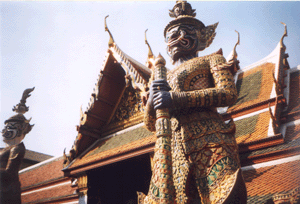 This is inside The Grand Palace. We spent a very memorable night in Pat Pong looking for some wooden bears. Don't ask why!
Hanoi - Viet Nam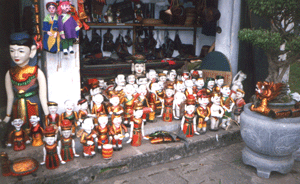 One place we would really like to return to is Viet Nam. The water puppet theatre in Hanoi is a must see.
Manilla - Philippines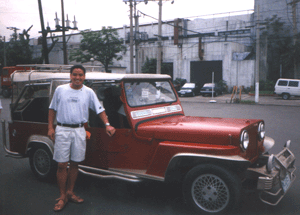 Here's Don (barman) with his jeep. Don picked us up at 7am & took us to all the sights after breakfast at his house - a day we'll never forget. Through working on Minerva we have made many friends in the Philippines who we hope to go & visit again one day in their homeland.